Perfectly weighted. 100% cool.
Hot sleepers rejoice! Meet the cooling weighted blanket featuring a 100% cooling cover to keep you cool and dry all night.
Stay cool, calm, and colorful in stylish Periwinkle, Dusty Pink, Forest Green, and Classic Gray.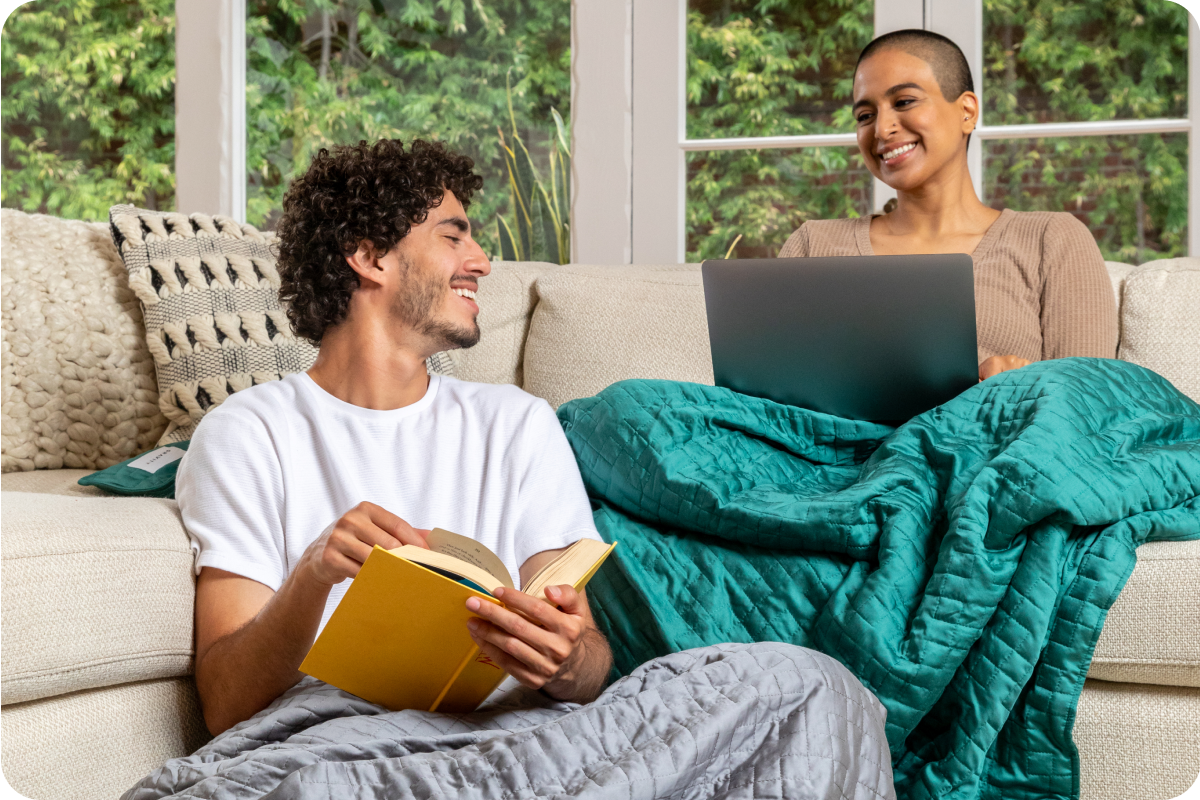 Nature's cooling properties
🌿 Naturally cooling & absorbent
☂️ Moisture-wicking
💨 Thermoregulating for breathability
🍃 Lightweight, soft, and silky
💪 Durable & machine washable
♻️ Sustainable & eco-friendly
🎨 Choose from 4 cool colors
Goodbye to night sweats. Hello to refreshing rest.
Studies show temperature is one of the most important factors in achieving quality sleep.
We've combined the science-backed technology of gentle weight and the revolutionary cooling powers of our new 100% plant-based moisture-wicking cover to give you a better night's sleep.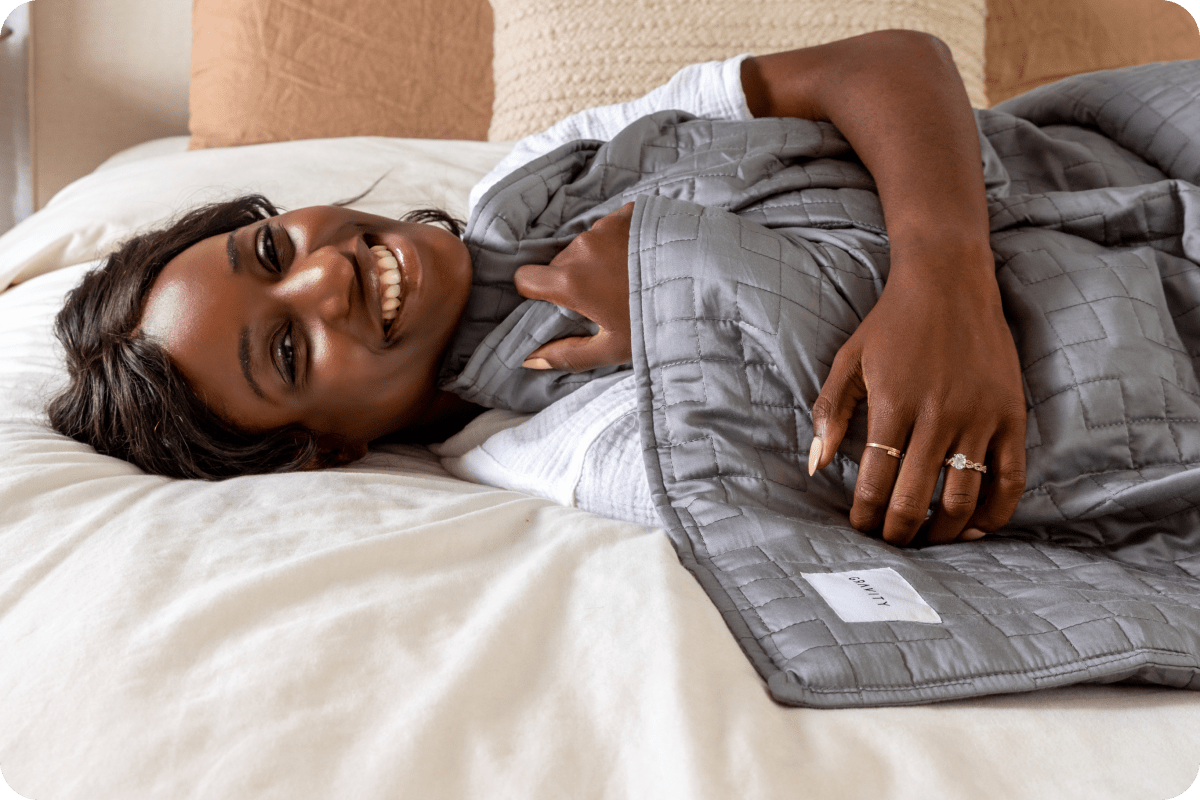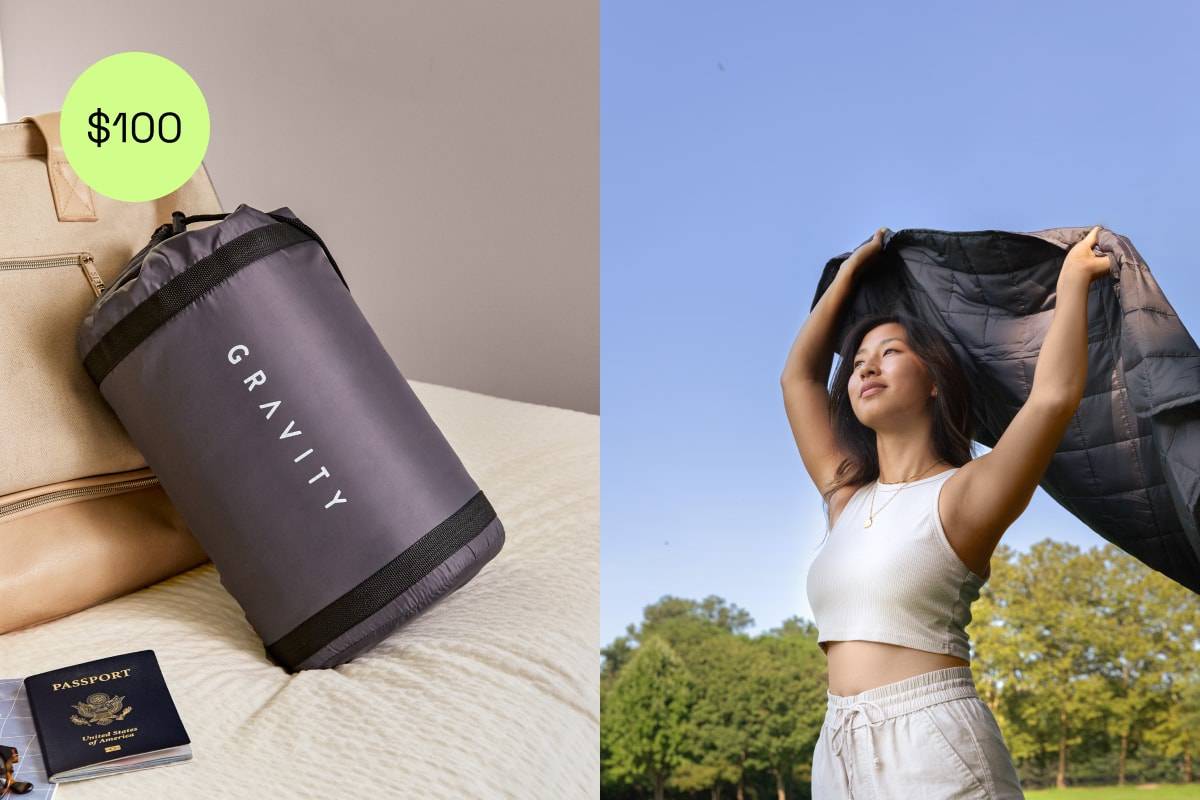 Let the soothing shades of Periwinkle, Dusty Pink, and Forest Green lull you to sleep.